About
Hello! I'm Muhammad Abubakar, a passionate UI/UX Designer & Full-Stack Developer from Lahore, Pakistan. I've been working in the web industry for the past 4+ years. I am responsible for creating and implementing an array of Web-based products using PHP, MySQL, Laravel, JavaScript, ReactJS, JQuery, Bootstrap, Tailwind CSS, and More. I want to make things that make a difference. I am also experienced on WordPress development, Theme Customization & Development, Plugins Customization & Development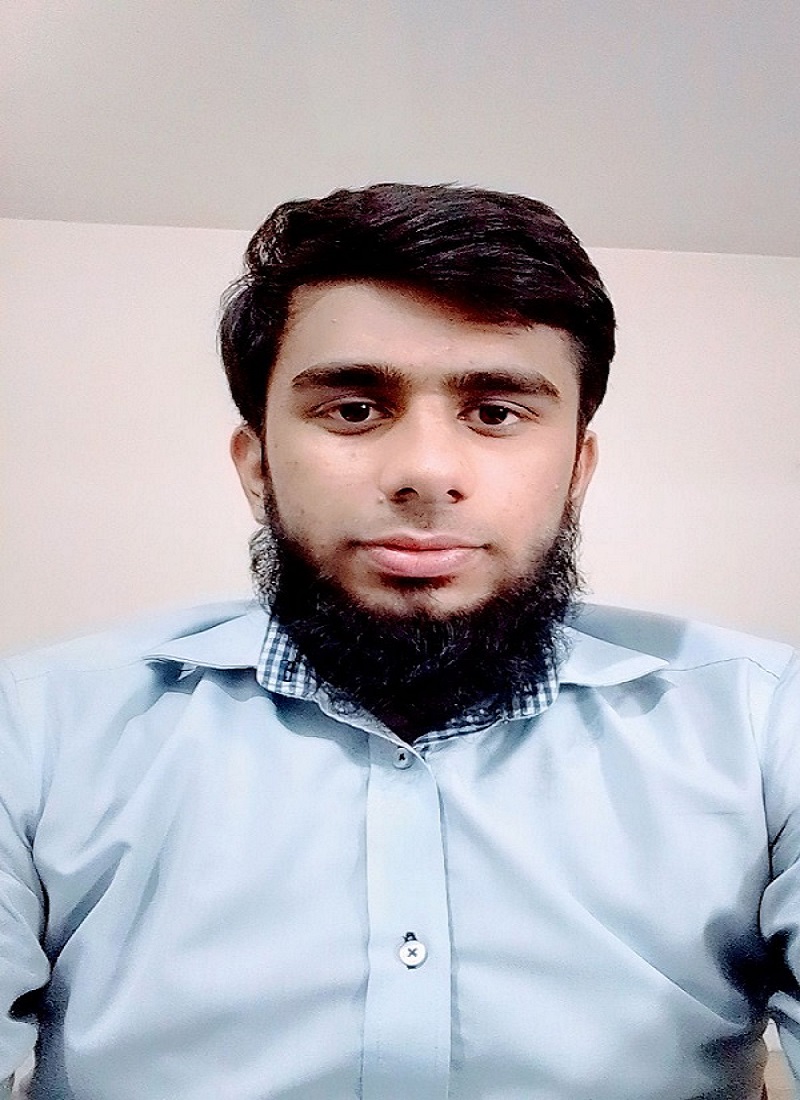 UI/UX Designer & Web Developer.
I focus on building clean and minimalistic user interfaces. I have serious passion for UI effects, animations and creating intuitive, dynamic user experiences.
Age: 20
Degree: Bachelor in Computer Science
Email Address: 90tricks90@gmail.com
Freelance: Available
I am currently experienced in LAMP (JavaScript - Linux - Apache - MySQL - PHP) and LEMP (JavaScript - Linux - Nginx - MySQL - PHP) Stack. I master all the techniques involved in a Complete Web development project. I can switch between front and back end development based on requirements. Mission-driven full stack developer with a passion for thoughtful UI design, collaboration, and teaching. I also very much Experienced in one of the most popular CMS like Wordpress. My Code Editors Jousrney contains Notepad++, Sublime text, visual studio code and many more. I have also experienced in most popular operating systems like Ubuntu, Linux and Windows.
Skills
I am passionate and hard working full stack web developer With extra Ordinary skills. Great web design without functionality is like a sports car with no engine. Our Skills makes us strong for our future journey.
Search Engine Optimization65%
Resume
Experienced with all stages of the development cycle for dynamic web projects. Well-versed in numerous programming languages including HTML5, CSS3, JavaScript, JQUERY, BOOTSTRAP, SAAS, OOP, PHP, MYSQL. And Many More Experience in Popular CMS like : Wordpress, Blogger also have Blogging and SEO Skills.
Sumary
Muhammad Abubakar
Hi, I am 20-years Old. I have 4+ Years of Strong Experience in the web Industry and Also Have Some Experience On Graphics Designing and Teaching Web Development and Other Computer Science Subjects. Mission-driven full stack developer with a passion for thoughtful UI design, collaboration, and teaching. If you looking a professional / Qualified full stack Website Developer, juniour Graphics Designer and Any Other Type of Worker regarding Computer Science then Congrats! You are Seeing the right Portfolio. I think that I'm absolutely fine for you which can do your job Perfectly.
Education
Bachelor of Computer Science
2019 - 2023
University of Engineering & Technology, Lahore
I am Currenty Doing BS (Hons.) In Computer Science With the UET Lahore Degree. It is the oldest and one of the most selective engineering institutions in Pakistan.
F.Sc Pre-Engineering
2017 - 2019
Federal Goverment Degree Collage, Lahore Cantt
I Have Passed F.Sc Pre-Engineering From F.G Degree Collage Lahore Cantt. FGDC Lahore was founded by FGEI (Cantt/Garrison) Directorate. Best and Oldest Collage of FGEI.
Matriculation Examination
2015 - 2017
Federal Goverment High School No.2, Lahore Cantt
I Have Passed Matric From F.G Boys High School No.2 Lahore Cantt. I was done my matric exams on science subjects. A very helpful, Nice, clean and Elegent Environment in F.G Boys High School.
Professional Experience
Full Stack Laravel & WordPress Developer
July 2020 - Nov 2021
Ghar47.com
Acted as lead developer managing a team of two for implementing great functionalities.
Also, worked parallelly on different projects like Advertisement posting system, Property Management System, Blogging management system, and much more.
Full Stack PHP, WordPress Developer
Jan 2020 - June 2020
WeTeachQuran.com & OneStepSol.com
Developed the website of WetTachQuran with Nice Looking Design and Extra-Ordinary Functionality.
Launched an internal learning management system utilizing primarily PHP and MySQL to introduce a more scalable and reliable solution that gives 100% best performance and functionality.
Teaching Computer Science Subjects
Dec 2018 - Jan 2020
Home Based Tuition As Well As Online Teaching
I taught web Development, Programming Fundamentals, Object Oriented Programming To My Students.
Freelance Full Stack Web Developer
Feb 2018 - Dec 2018
Freelacing On Fiverr & Project Based Working From Different Resoures
Design, Develop & Deliver A Nice Looking Ecommerce Website According to Specifications.
Collaborate with international as well as local clients with great working experience.
Portfolio
I have Created Many Projects that are based on the most popular technology like Bootstrap and Jquery. Also I created Professional Javascript Web Applications With Nice Looking User Interface and Memorable User Experience. I create Many Bootstrap & Jquery Templates. All the stuf hosted on github
All
Web Applications
Websites
Web Projects With CMS
PHP / MYSQL
Services
There are many Services That we are provided to our clients. we make website with customer satisfaction. Because Customer Satisfaction is our top priority. Our efforts and teamwork brought us lot of appreciation.
Visual Identity
Starting up something? Give digital appearance to your business, brand or ideas.
Web Development
Need a web presence? Bring your business online with a professional website.
Digital Marketing
Want to stand out? Reach the right audience and stand out from the crowd.
Dynamic Websites
Websites don't have to be static, I love making pages come to life.
Responsive Layouts
My layouts will work on any device, big or small. Strong preference for easy to use, intuitive UX/UI.
Data Handling
Handling Any Big Data Easily With Mysql database & PHP.